Though we were all stranded - not by our choice - still our IRM team made it a day worth remembering... We had Dinner .. followed by ice-cream ... and then a Movie (all courtesy HR). But the arty dudes of Information Risk Management (IRM) set out with the guitar, singing all night ...
There were Hindi numbers to start with - Neele Neele Ambar par, Chhookar mere man ko, Dum maro Dum, Gum hai kisi ke pyaar mein, Pyar hamien kis mod pe, Bekarar Karke hamein yu na jaiye, O sanam (Lucky Ali), .... and many more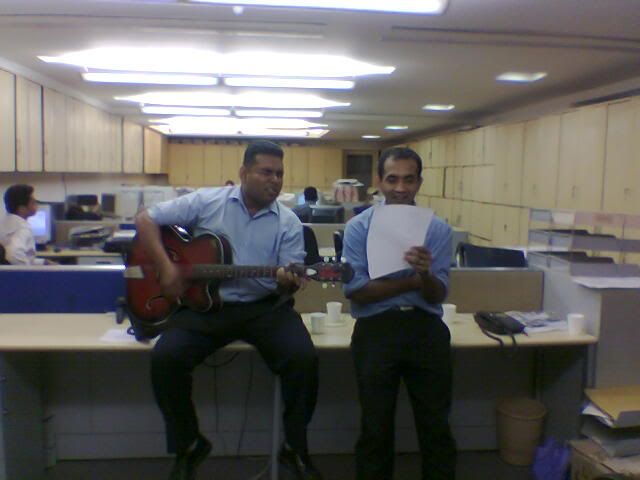 Anish De and Rahul Pinto


Soon we had some great english numbers playing like - Country Roads, Piano man, You look wonderful tonight, Hotel California, Unchained Melody, Sweet Child o' mine ... and many more
Lionel, Anish, Subodh Mutha, Sachin Patankar .. and me sitting


And here's the scene of the movie screening which IRM was out of ...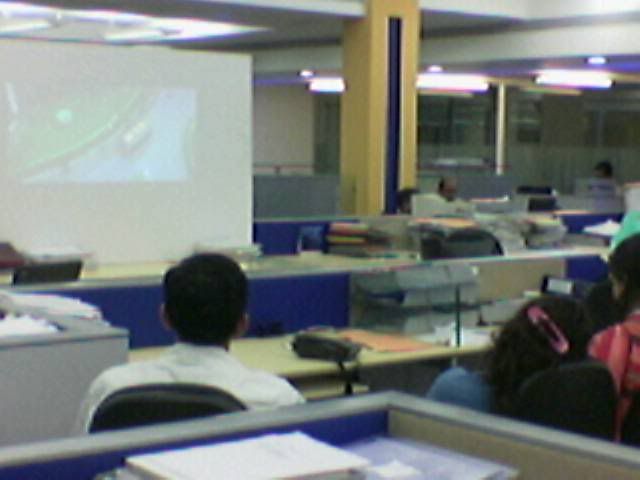 Guess I can coin a new term .. IRM -
I
nteresting
R
adiant
M
aelstorms .... we rocked the night for sure ...