Update: My phone is working again.
कब ठीक होगा? is the question that has been asked to me umpteenth time since yesterday. Its as if someone close is ill and recuperating - in a way its something closer .... my cell phone!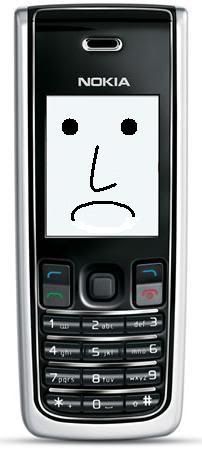 Indeed, the illness of a cell phone nowadays is no less than that of a close relative. You are prepared to travel long distances to get to the best hospital ... I mean the best service center. You inform all near and dear ones immediately that your phone is out of order and provide alternate contact numbers. You call up the service center every morning to find out if the repairs have been done, and finally everyone asks you - ओह! क्या हुआ उसको?
In fact, on reaching the service center - I simply could not help but smile on the perfectness of the analogy. The distressed faces of people (stressed further by the excessive heat) who came with their mobile phones were reminders of how painful it is to have a faulty cell phone!
Lets hope my own dear cell phone comes out of the service center soon enough ... get well soon my dear .. everyone's praying for you!! ;-)

PS: I am expecting my cell back in the next 1-2 days. In case anyone wants to get in touch meanwhile - please drop me an email ....