We started the next day by visiting the St. Francis Church and Basilica – both facing each other. It was interesting to know that Velha Goa (means Old Goa) – an abandoned town today was a popular commercial hub in the medieval times with a population of 200,000.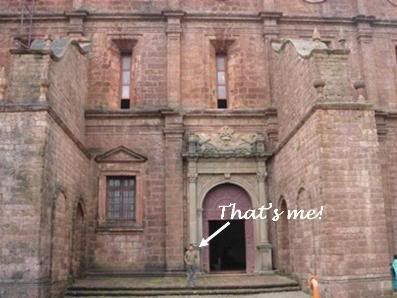 At St Francis Church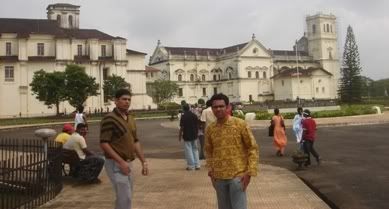 Sabya and Shubham at the Basilica Church
One thing that irked me about my visits to the church was that none of the artefacts were accompanied by plaques or notices detailing their significance. Let's accept that none in the world today understands Latin (except historians and linguists) and if you want tourists to know more about historical places, you need to put descriptions around. I think this is something that the clergy need to be more concerned about rather than protesting against movies.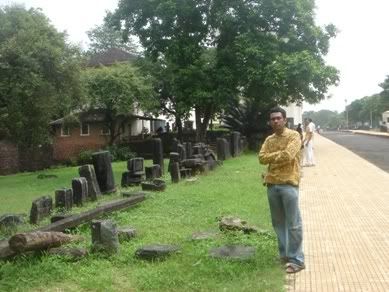 Puratatva Vibhaag ke pathhar
We moved to Palolem beach from Velha Goa – the breathtaking journey through the Ghats of Goa. And Paloelem is heavenly!! I think we would have planned spending more time there had we known).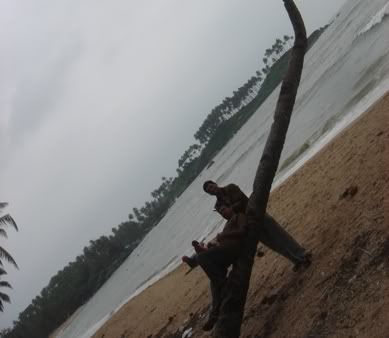 The Palm tree ... me and Sabya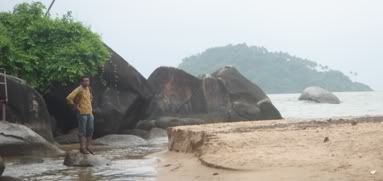 'On the rocks'!

It's a perfect place where you should take a book, a mat and just relax for a whole day- take a dip into the sea around afternoon and then end with a siesta in the fresh water stream that flow into the ocean.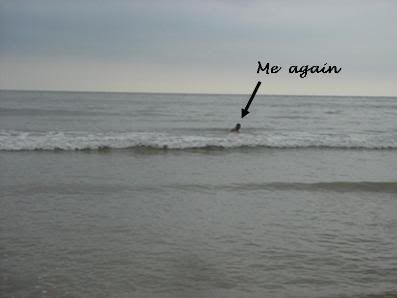 In the waves!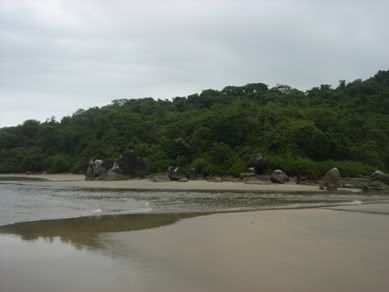 Paradise!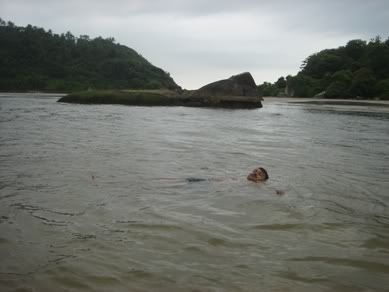 Siesta in fresh water!
Well – now I am on a train back to Mumbai and the last 3 days have been an amazing break from routine – truly refreshing!! As Saif puts it in DCH – '
hamein har saal ek haft eke liye Goa aana chahiye
'! Not sure if one can make it once an year, but Goa is truly worth visiting once every few years to recoil yourself.