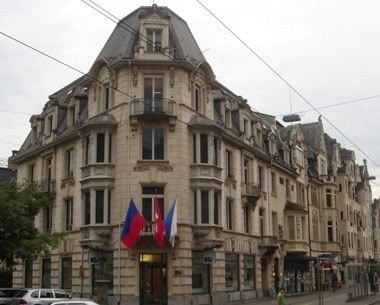 "It was his child - the bank, how could he let it die?" - these were the thoughts which reverberated in Gopaldas's mind on that cold winter morning as he sipped his morning tea before readying himself for office .... for the last time, he thought.
But had it not been for him, the Bank would have been sold out long ago. Samaj Uday Cooperative Bank was an ailing bank and so small in its operations that apart from its own depositors and borrowers, hardly anyone knew about the Bank. Started in the early years of Indian independence by a group of small traders along Gandhian principles - the Bank's main aim was to provide credit to small traders and businessmen.
Gopaldas had joined the Bank in September 1962, the month he remembered so precisely because it was the month India went to war with China. He had joined as a junior clerk but his diligence in the early years saw him rise fast and become an officer by the time he got married.
By 1984 he was among the senior management of the small Bank, also thanks to many senior officers who quit to join some newly Nationalized banks. He also by then had a small stake in the Bank itself, thanks to a policy set by the original founders of transferring ownership to upcoming management who were in due course to replace the older trustees.
But that was as good as it got. When the Bank was set up, its borrowers were from the same circles as the trustees and the founders - Gandhian in thought, they started businesses for the benevolent reasons like benefit of public, generation of jobs, proliferation of swadeshi etc. More importantly, they were also worthy creditors, paying their dues in time.
In time, while the Bank remained Gandhian, its customers did not - there were defaults by many creditors. Not only did the Bank's profits dwindle, it was becoming increasingly difficult to manage its deposits and keep paying high interest rates. The Bank's term deposits became increasingly uncompetitive and depositors too started moving away. By 1992 the Bank's balance sheet had shrunk to a third of its size at its peak in 1984.
By now, Gopaldas was a full time trustee of the Bank and also one of the executive directors. Had he had any children, they would have been grown up by now. And had they been privy to the state of affairs at the Bank, they would have suggested liquidation or sell off of the Bank long ago. At least this was what the other 3 trustees told him about the opinion of their children.
While all trustees rejected the proposals of sell offs, Gopaldas alone worked hard to prevent it. Even though he was no more an employee of the Bank, he worked with the employees to identify and weed out defaulting customers, bring back enthusiasm into customer service, and prodded the management to come up with attractive deposit schemes.
But just as things started turning around in the early 90s, several private banks started rising who took away business from smaller cooperative banks like Samaj Uday. The Bank now had only few depositors - most of them small traders and shopkeepers who had their offices and shops in the same street as the Bank's only remaining branch.
Gopaldas was no more in the pink of his health to work harder for a second lap. More so as he grew old, his logical and strategic abilities were replaced by emotional outflows. He now felt that it was the Bank's responsibility towards its depositors - those small shopkeepers - to keep working and keep providing them with Banking services. The thought that these customers too could move away from the Bank in the next 2-3 years never occurred to him. After the death of his wife, the Bank - its depositors included were the only family he had.
But today, as he put on his Safari suit, he thought not in terms of fiscal prudence or even customer service - for him the Bank was his child and he could not let it be sold to a profit making entity who would take over the Bank's liabilities but also bump off all the relationships the bank had with its customers in a matter of weeks.
It hit then, a slight nausea and a sense of weakness, he called out to his servant as he sat down on his chair ... and then his hand fell lifelessly. Shri Gopaldas Mukadam, trustee and chairman of Samaj Uday Cooperative Bank died of a mild heart attack just the day when the Bank signed off its last balance sheet before being amalgamated into what was now the largest private Bank in the region.
*Disclaimer: All entities and characters in this story are fictional and any resemblance to real entities and people is purely coincidental.