« Goto Swiss Tours Part I Part II

Summer is the best time to travel in Europe; primarily because the daylight lasts for 14-16 hours and one can spend time from as early as 5 AM till as late as 9 PM sight seeing. After returning from Jungfrau, we too hence had a lot of time to roam around Interlaken.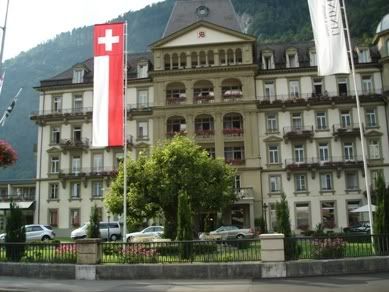 Interlaken is a small town.- from Interlaken East to Interlaken West it would be about half an hour walk (thought there are two railway stations on the two ends). Nevertheless it is immensely beautiful, so much so that I hardly have any words to describe it … the pics say it all.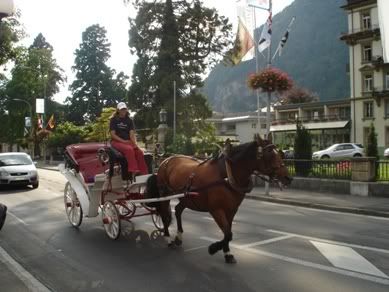 Horsewoman riding horse wagon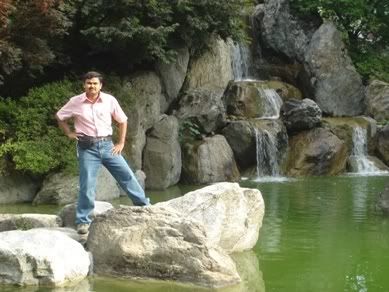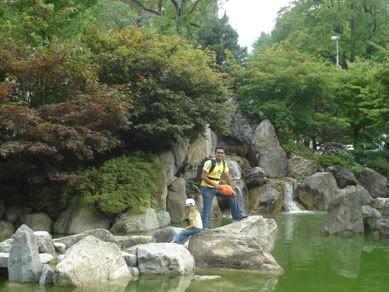 Beautiful parks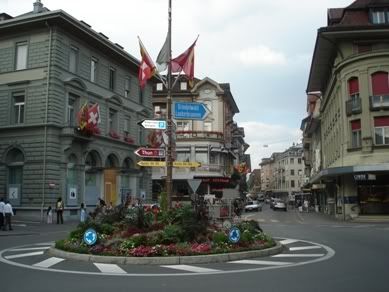 Flower decorated squares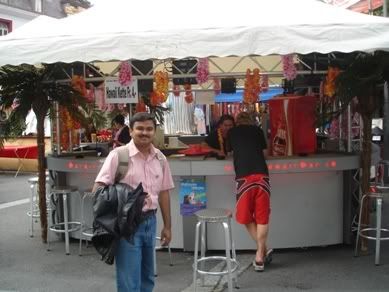 As it is we were taken by the beauty of the town when we landed at an open marketplace where a festival of sorts was on with ubiquitous music and food stalls.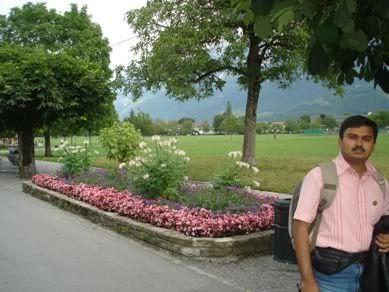 Huge grass covered ground meant for paratroopers to land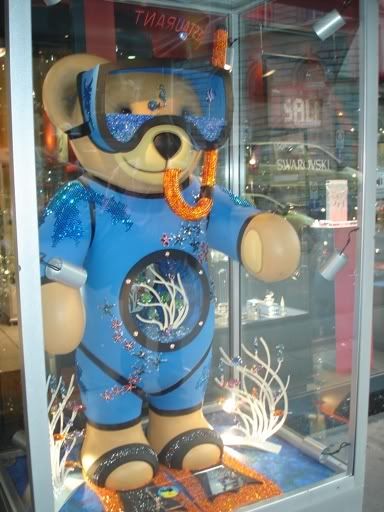 'Swarovski' Teddy bear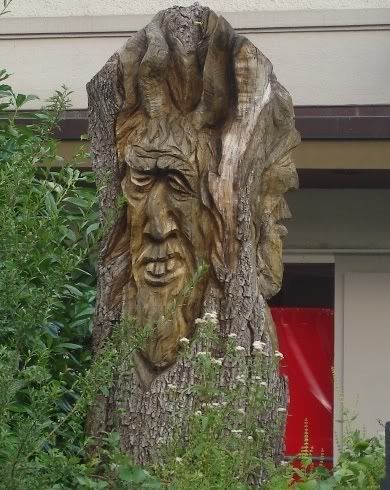 Even normal houses on the street have huge decorations in their courtyards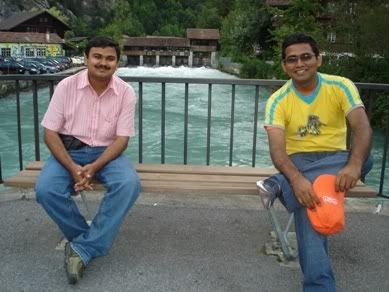 A canal which almost marks the end of the town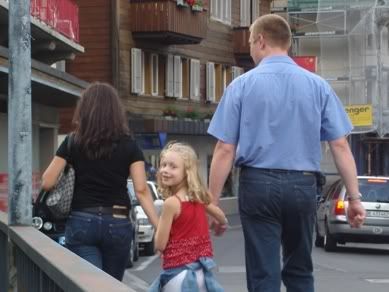 The Sweetest Smile in the world :-)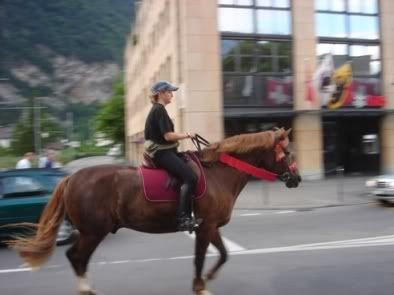 And that's called picture perfect.