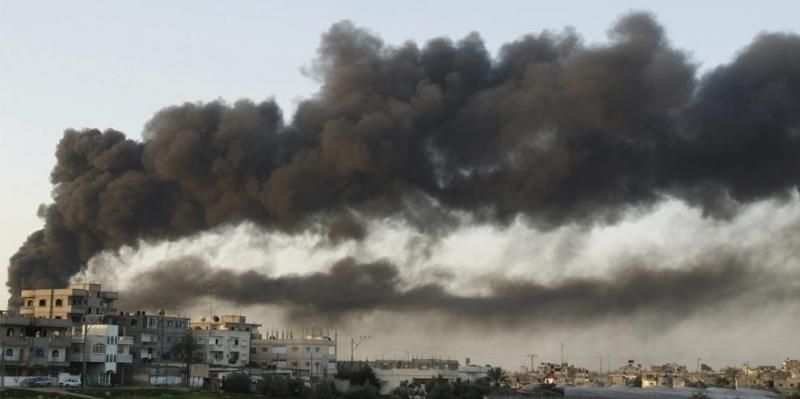 Israel and Gaza
Image Credit: Amir Farshad Ebrahimi via flickr
Since the past 3 decades, the US has tried (unsuccessfully) to spread, its model of capitalist democracy to the rest of the world. Most of Europe is already subservient to the the US interests; in several cases the interests of the West, which includes US and Europe both, are common - for example Oil interests in Middle East. But, economic interests aside, the US has failed utterly in its political goal of establishing 'US style' democracies in Afghanistan first, and then Iraq. And while these two new wars were waged, settled and then sizzled again, the Israel-Palestine conflict shows no signals of subsiding.
Why has the US, a successful 200+ year democracy, adept at understanding the nuances of how-democracy-works failed to make the model work outside its borders - more specifically - outside the West? Does the answer lie in the typical difference-between-east-and-west debate or should we simply accept the pessimist argument that these-savages-will-never-learn?
I believe the answer lies in the first option - the East and West are different. The West is essentially a child of the Renaissance movement of 1700 - in fact democracy born during the French revolution was a not-so-distant cousin of Renaissance itself. The Eastern cultures however have not seen such transformational revolutions - in fact developments such as the discovery of Oil in middle east have strengthened the older order - monarchical or
Theocratic
and in many cases oppressive regimes.
When one studies the rise of ISIS in Iraq, similar trend emerges. While the invading American forces handed over 'political' power to local leaders, in reality such leadership has been as discriminatory and non-egalitarian in its approach as a monarch would be. Many experts see the ISIS as Sunni extremism resulting out of Iraqi Prime Minister Maliki's discriminatory attitude toward Iraqi Sunni minority [
reference
].
So does this mean that democracy and institutions of freedom are not meant for the Eastern orthodox societies? The answer to that question would have been a Yes for someone from
Lebanon
or that "peace is possible only through military rule" for those from Egypt, Syria or Pakistan; but the answer if asked to an Indian would surely be
No
!
Continued
This post is a part of the series
Problems of Middle East and the Indian model as a solution